Category
Recent Post
tags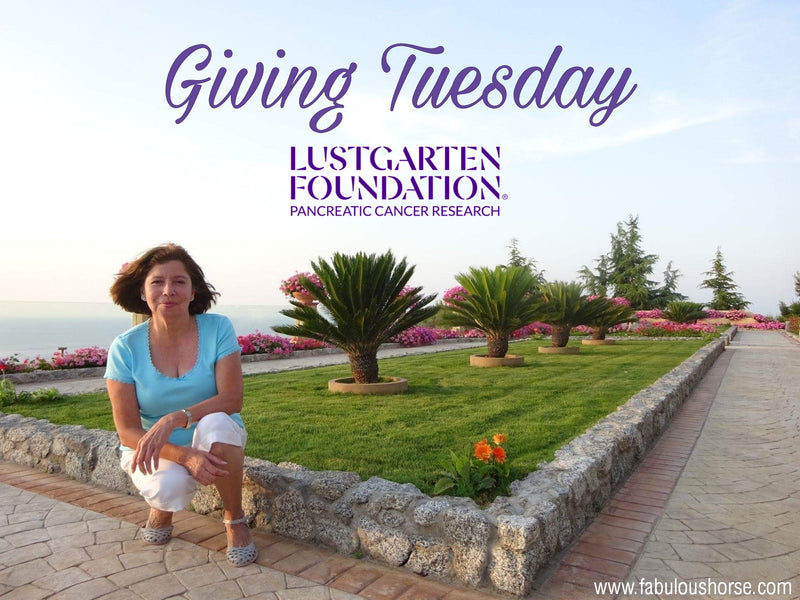 Charity
by Shirley Gencarelli
Shirley Neumane 
1948~2020
Meet Shirley Neumane, shown here in the photograph. Some of you may know her as my mom and met her at vending shows and barns throughout the years.  She was a lively and happy person with a side of sass. She loved meeting new customers and seeing friends we know. She worked as a librarian for many years and retired in February 2020. She couldn't wait to travel more as she was already a lover of adventures abroad. Shirley had an adoration of animals great and small. She loved horses since she was a little girl and when she got her own she was over the moon with happiness. Everywhere Shirley went there was a ray of sunshine following her.  
Her Journey:
In November 2019, she was diagnosed with Pancreatic cancer. Stage 4. That was such devastating news to all of us especially to Mom. It was not able to be removed so she opted for chemotherapy. The first type of chemotherapy shrunk the main pancreatic tumor a little bit and other cancerous cells in the vicinity. She did that for a few months until the chemo leveled out. Afterwards, she was up for a trial, but never received it as patients for trials are chosen randomly. She underwent a 2nd type of chemo which caused hair loss and made her extra tired.  She had gotten a scan and it only showed the main tumor was in existence with extra growth now. The tumor had grown which was the probably cause of her pain.  She was set to go for radiation the the same week she was admitted to the hospital for the most unbearable pain that was caused by an ulcer perforation in her duodenum. Admission was October 26th.  Unfortunately the scans did not pick that up. At the hospital she remained the funny person she always was with hospital staff. She was never alone and we were always by her side as much as possible.  On November 9th she passed as I lay next to her and kept her warm.
Throughout this journey, Shirley remained strong, positive and happy, which I think was some of the many things that helped her extend her life.  We still celebrate her fabulous life with her memories, and there are many.
The Fabulous Horse has teamed up with the Lustgarten Foundation which is the largest private funder of pancreatic cancer research in the nation. 100% of their donations go to pancreatic cancer research. 
We have created a funding page and you can find it HERE to donate. This is a fast and secure way to make a donation.  I thank you in advance and pray that one day there will be a cure.
xoxo
Shirley Gencarelli
#FundTheFight