Category
Recent Post
tags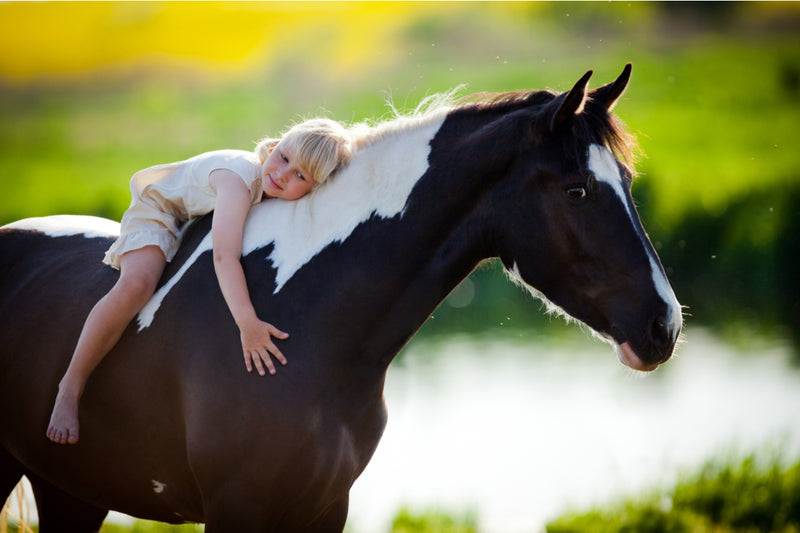 by Shirley Gencarelli
 Parents of modern kids understand just how difficult it can be to get a child outside these days. On average, American children spend up to eight hours a day on digital screens. Having too much screen time and not enough outside time can be bad for your child. Children who do not get outside and socialize are usually more prone to things like depression and mood swings. 
If you are looking for outdoor hobbies for your child, then you may need to consider getting them horseback riding lessons. Not only are these lessons a great way for a child to learn a new skill, they also get to socialize. Below are some reasons why encouraging your child to ride horses is a wise move. 
A Great Way to Boost Their Confidence
One of the biggest drawbacks that come with having a withdrawn child is their lack of confidence. Children who spend all of their time online or playing games lack basic social skills. This is why you need to work on finding ways to give your child a confidence boost. The best way to do this is by helping your child learn a new skill. 
Being able to ride a horse without falling off is a huge accomplishment for a child. This sense of accomplishment can build your child's confidence over time. Having a higher level of self-confidence can help a child find their identity and stay out of trouble. The time and money you invest in getting your child riding lessons and the right riding equipment will definitely be worth it. 
Horseback Riding is Good Exercise
If your child is staying indoors all of the time, they may start to pack on a few pounds. Allowing your child to become overweight can do a number on their health over time. This is why getting them outside and active is so important. When learning how to ride a horse, your child will have to work their arms, legs and core muscles. 
After an hour riding lesson, your child will probably feel like they got quite a workout. If your child is taking riding lessons once a week, keeping them in good shape should be relatively easy. 
Teach Your Child the Value of Hard Work
The value of hard work is a lesson that is lost on many of today's youth. If your child never learns they have to work hard to achieve a goal, they may have problems adapting to life in the real world. With the help of horseback riding lessons, your child can get the tools they need to learn this skill. The harder your child works, the better they will ultimately ride. If your child likes to compete, putting them in some riding contests is a great way to test their skills. 
We Have the Riding Gear You Need
If you are looking for a great deal on high-quality riding equipment, the Fabulous Horse has you covered.