Category
Recent Post
tags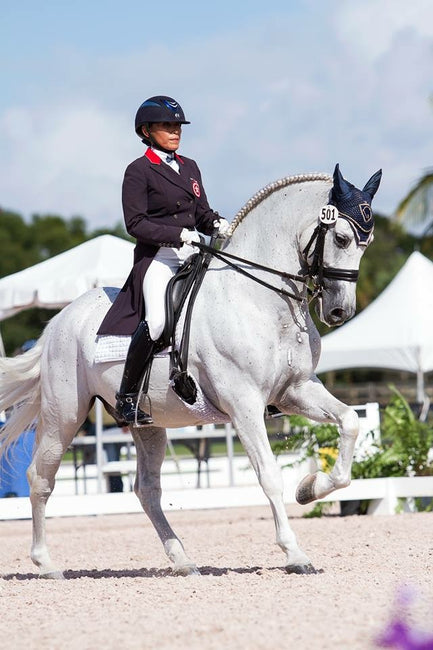 by Fabulous Horse
Meet Lily Zilo, a Dressage Fabulous Horse Sponsored Rider! She is not only a medalist but an inspiration as well! 
Our interview with Lily:
*What age did you start riding?
At 36 years of age.
*What or Who has been your biggest influence?
Building partnerships and relationships are the biggest influences , all the top riders in the dressage world are my biggest influence.
*How do you feel you are an influence to others in the riding world?
As an adult amateur rider, I have represented the Hong Kong Equestrian Federation in the Asian Games. I was one of the earliest full blooded Chinese dressage riders in the FEI world ranking; I feel that I am a role model for the young Chinese generations.
*Your biggest achievement in riding so far? (horse shows, medals etc.)
Won the Team Bronze medal in 15th Asian Games, United States Gold, Silver and Bronze medalist.
*What do you plan to accomplish in riding and future endeavors?
Continue bringing up horses in GP level and competing.
*What do you do in your spare time? (Hobbies and such)
I am an excellent cook of international cuisine, jewelry designer, and a fused glass maker.
*What is your favorite color?
Lavender.