Category
Recent Post
tags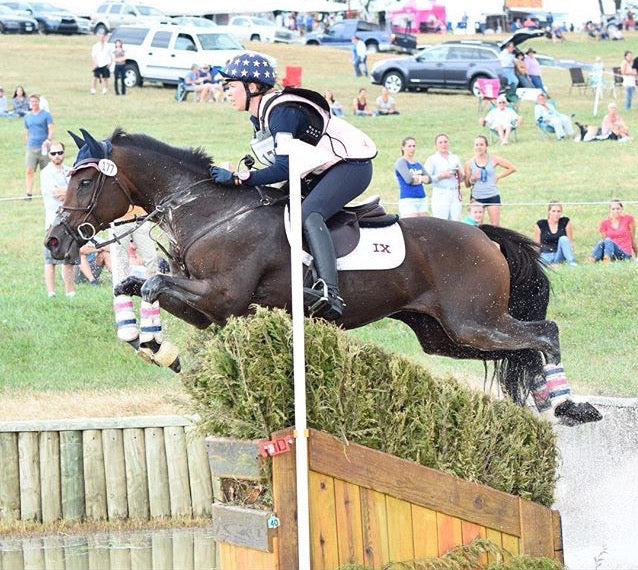 Brand Ambassador
by Fabulous Horse
Meet our Eventing Fabulous Horse Sponsored Rider, Madeline Backus!  She is the USEA young rider of the year & we look forward to seeing her at Rolex! 
Our interview with Madeline:
*What age did you start riding?
I was on a horse before I could walk, but my first official lesson was when I was 18 months old.
*What or Who has been your biggest influence?
My family has made me into the person I am today. They are all so supportive of my dreams and goals, and are always there for me. Also, I've always been surrounded by incredible people and mentors, so everyone has helped me grow into who I am.
*How do you feel you are an influence to others in the riding world?
I hope to always be someone who others can look up to. I work hard to achieve my goals, and am in it for the love of the horses.
*Your biggest achievement in riding so far? (horse shows, medals etc.)
I was a part of the Eventing 25 training list in 2016.
Then I completed my first CCI 3* at Jersey Fresh International in May 2016, and was on the gold medal team at the North American Young Rider Championships in July 2016.
I also completed the CCI 3* at Fair Hill to get my qualification for Rolex next year.
I was named the USEA Young Adult Rider of the year.
*What you plan to accomplish in riding and future endeavors?
I am aiming for Rolex in 2017, but would also like to compete at 3* and 4* events overseas.
*What do you do in your spare time? (Hobbies and such)
I love anything artsy, and enjoy cooking/baking.
*Which college are you attending?
I am not currently attending college. However, I am a working student at Blue Hill Farm studying under Jessica and Missy Ransehousen.
*What is your favorite color?
Pink and Navy, I can't pick just one!